Phone:
+7 495 669-77-51
Email:
info@nh-consulting.ru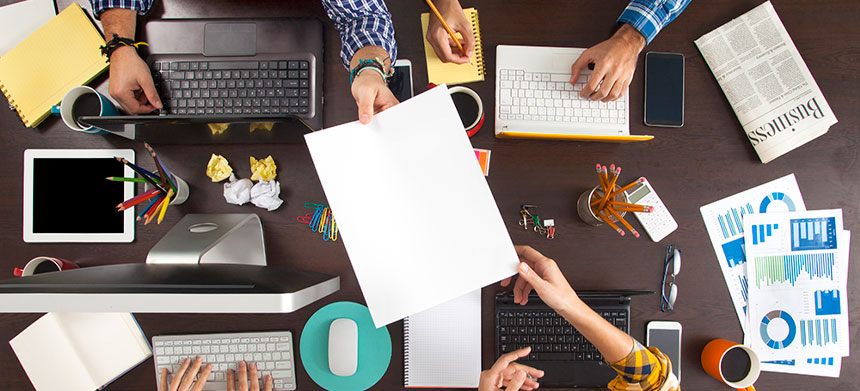 A Diverse Range of Solutions and Services
How to pay outsourced employees in Russia, CIS and Eurasia
NH Consulting serves organizations looking to grow and engage workers, but lacking the local knowledge, network or facilities to do so in a compliant way.
With a people-focused approach, NH Consulting helps you to navigate the risks and red tape of employment in Russia, using the expertise we have gained from 20 years of growth in Russia, CIS and Eurasia.
With NH Consulting on your side, you can benefit from peace of mind, reduced costs and the opportunity for rapid expansion into this exciting market.
Since 2001 NH Consulting has helped many organizations pay and hire workers in our area. We enable business success through smarter, more efficient payroll, onboarding, time and expense management, and more.
Employer of Record Services
Our Employer of Record solution allows clients to employ new or existing workers without the need to set up an entity of their own. NH Consulting employs the worker on the client's behalf through our local companies while the client retains management of the worker. NH Consulting's specialists handle all necessary local employment, payroll and HR tasks.
Our centralized payroll solutions give international companies comprehensive insights into workforce costs to help make data-driven strategic decisions, and our Employer of Record service, NH Consulting enables expansion into this market in as little as two weeks.
NH Consulting helps companies expand quickly into Russia, CIS and Eurasia without the hassle of establishing an in-country subsidiary. Our Employer of Record model enables you to mitigate risk and manage compliance, taxes, benefits, and payrolling.
When you work with us, there are no extra costs or hidden fees, and we are here for you every step of the way—from generating employment contracts to running compliant payroll, offering competitive benefits, premium HR support, and more—we manage it all, so you can manage your business.
We offer full outsourcing administrative services!
Take the next big step for your company with the experts in Eurasian expansion by your side.
The speed at which you deploy international talent is key to your company's success. Our employment solution can help you employ and payroll foreign talent in the promising Eurasian market without costly business entities and needing to learn complex in-country labor laws.
You select the right candidate, regardless of where they are based. NH Consulting will onboard them in a right, legally compliant way so that you are protected from compliance risks and unexpected costs.
NH Consulting's Employment Solution
At the very heart of NH Consulting's Employment Solution is the idea of helping companies onboard their foreign employees fast, when the need to do so is urgent. This solution is a perfect fit for businesses willing to keep their local presence as well as talent they work with while at the same time liquidating their legal entities, for companies going through mergers and acquisitions, or companies that want to convert their current independent freelancer / contractors / agents to remain 100% compliant while hiring internationally.
Regardless of employee number, we can onboard your foreign talent within 72 hours. Our Express Employment or in other words employee leasing & payroll outsourcing solution is aimed at employing local citizens for you in time-critical situations, when you need them hired on the spot. Your only task is to select the right candidate and let us do the rest.
We act as your company's HR department in Eurasia. We do the onboarding, pay all taxes and monthly salaries, reducing the whole procedure to a single monthly invoice for you. Our mission is to help you increase revenues by expanding into the promising Eurasian market by engaging the best people as fast and easily as you would do in your home country.
When you use our Employment Solution, we do for you:
preparation of mandatory documents for in-country fast (express) employment
100% compliant employee onboarding within 72 hours and offboarding (termination)
detailed payroll calculations (base salary, bonuses, sick-leave, business trips, holidays, etc.), monthly pay slips; employee and employer tax calculations and returns
monthly invoicing
completing local tax payments and submitting reports to local authorities
What you get:
Accuracy
Cost reduction
Full legislative compliance with the local and international tax legislation
Increased efficiency
Timeliness and less effort
Leverage our deep knowledge of complicated local regulations and tax calculations instead of learning them by yourself. Use NH Consulting's Employment Solution to get unrivaled flexibility to engage a local workforce with unique skills, place smaller numbers of remote personnel for short-term projects, and test the markets before establishing your own subsidiaries while remaining fully compliant with local legislation.
Some reasons why you should work with us:
Active in Eurasia since 2001
Dutch owned and Dutch managed
We speak your language, Russian, English, German, Dutch
Group companies in Russia, Belarus, Ukraine, Azerbaijan, Kazakhstan, Uzbekistan, Moldova, Serbia, Georgia, Armenia
Our specialists understand very well the local requirements and the international standards
Our staff is flexible and customer-oriented
NH Consulting will consult you and offer you the best solution according to your needs
We will provide you with all necessary assistance and support through our local offices
Our staff is friendly and will help you to solve your challenges with pleasure!
We are trusted by international companies since 2001
Please describe in detail which service you are interested in. We are here to support you!
You can place an inquiry through info@nh-consulting.ru to receive an initial consultation.