Phone:
+31-77-7854591
Email:
info@nh-consulting-services.com
Holidays of Belarus
JAN
1-2
New Year's Day
JAN
7
Orthodox Christmas
MAR
8
International Woman's Day
moveable
Radonitsa
MAY
1
International Labour Day
MAY
9
Victory Day
JUNE
3
Independence Day
NOV
7
October Revolution Day
DEC
25
Catholic Christmas
The services we provide in Belarus
Employer of Record in Belarus
NH Consulting can also be your PEO, Professional Employer Organization! Our Employer of Record solution allows clients to employ new or existing workers in Belarus without the need to set up an entity of their own. NH Consulting employs the worker on the client's behalf through our local Belarusian company, while the client retains management of the worker. NH Consulting's specialists handle all necessary local employment, payroll and HR tasks.
Our centralized payroll solutions give international companies comprehensive insights into workforce costs to help make data-driven strategic decisions, and our Employer of Record service, NH Consulting enables expansion into the Belarusian market in as little as two weeks.
Minsk has a population of 2 million people.
With its 11 theatres, 139 libraries and 16 museums, Minsk is the major cultural center of Belarus. The first theatres were established around 1850.
NH Consulting BLR has its office in Minsk.
| | |
| --- | --- |
| Capital | Belarusian, Russian |
| Offical Language | Russian |
| Population | 9,5 million |
| Area | 207,595 km2 |
| Currency | Belarusian Ruble BYN |
| Government | Unitary presidential republic |
| Nominal GDP | 186 billion USD |
| Main Export Products | Refined Petroleum, Potassic Fertilisers, Trucks, Cheese |
| Main Import Products | Crude Petroleum, Petroleum Gas, Cars, Packaged Medicaments |
| Main Trading Partners | Russia, European Union, Ukraine, Kazakhstan, China |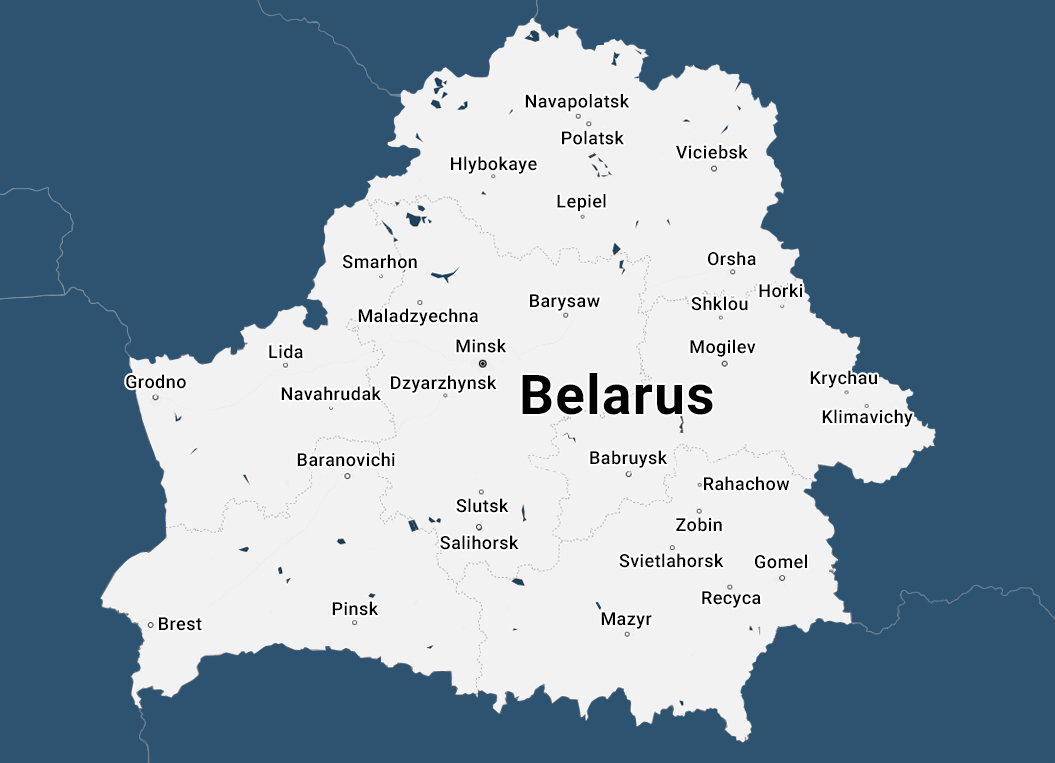 Contact info
Republic of Belarus
Minsk, 220125, Prospect Nezavisimosti, 177, premises 54
OUR HIGHLY QUALIFIED TEAM IS READY TO ASSIST YOU, ENSURING THAT YOUR BUSINESS IN BELARUS CAN BE SUCCESSFUL TOO!