Phone:
+31-77-7854591
Email:
info@nh-consulting-services.com
Holidays of Moldova
JAN
1
New Year's Day
JAN
7
Orthodox Christmas
MAR
8
International Woman's Day
APR – MAY
Orthodox Easter
APR – MAY
Orthodox of Blajini
MAY
1
Labour Day
MAY
9
Victory Day
JUNE
3
Children's Day
AUG
27
Independence Day
AUG
31
National Language Day
DEC
31
Christmas Day
The services we provide in Moldova
Employer of Record in Moldova
NH Consulting can also be your PEO, Professional Employer Organization! Our Employer of Record solution allows clients to employ new or existing workers in Moldova without the need to set up an entity of their own. NH Consulting employs the worker on the client's behalf through our local Moldovan company, while the client retains management of the worker. NH Consulting's specialists handle all necessary local employment, payroll and HR tasks.
Our centralized payroll solutions give international companies comprehensive insights into workforce costs to help make data-driven strategic decisions, and our Employer of Record service, NH Consulting enables expansion into the Moldovan market in as little as two weeks.
With a population of 0,5 million people, Chisinau is the largest city in Moldova.
The city has a very large number of orthodox churches and beautiful 19th century buildings. Most modern structures were build after independence in 1991.
NH Logistics MOL has its office in Chisinau.
| | |
| --- | --- |
| Capital | Chisinau |
| Offical Language | Romanian |
| Population | 2,6 million |
| Area | 33,846 km2 |
| Currency | Moldovan Leu MDL |
| Government | Unitary parliamentary constitutional republic |
| Nominal GDP | 12 billion USD |
| Main Export Products | Sunflower Seeds, Cables, Wiring Sets, Maize |
| Main Import Products | Petroleum Oil, Medicaments, Electric Conductors, Carst |
| Main Trading Partners | Russia, Turkey, Romania, China, Germany |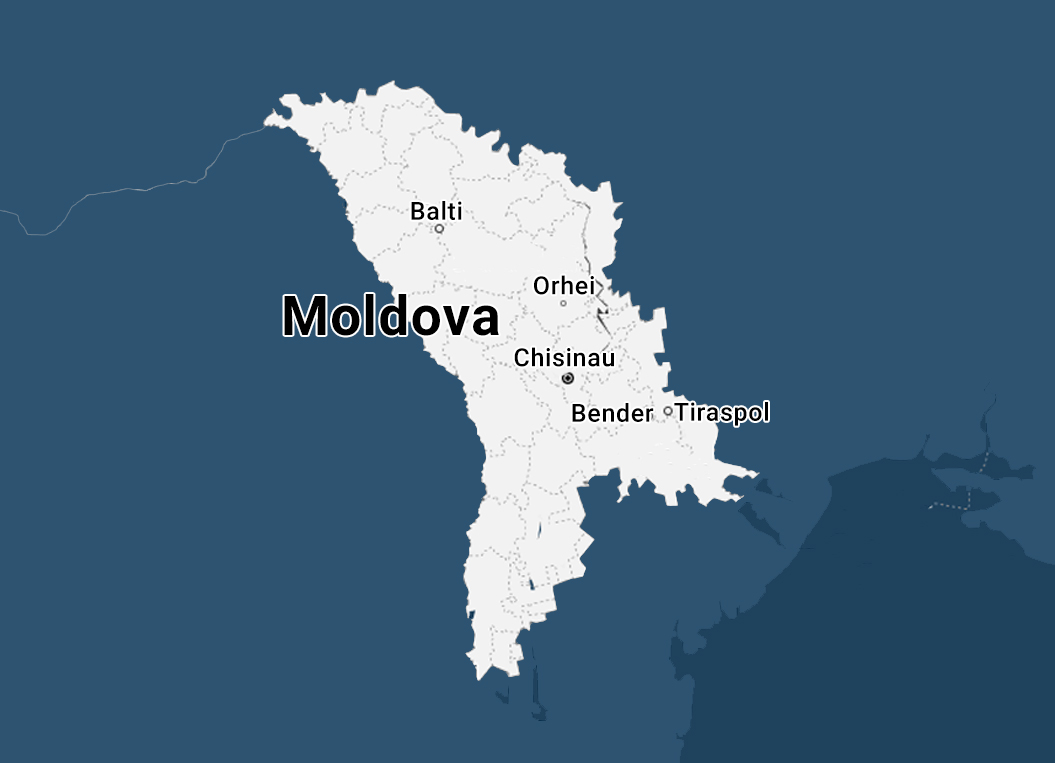 Contact info
Republic of Moldova
Chişinău, MD-2068, str. Florilor,16/2, of.5, mun.
OUR HIGHLY QUALIFIED TEAM IS READY TO ASSIST YOU, ENSURING THAT YOUR BUSINESS IN MOLDOVA CAN BE SUCCESSFUL TOO!